Efficient, Timely and Responsive Security Service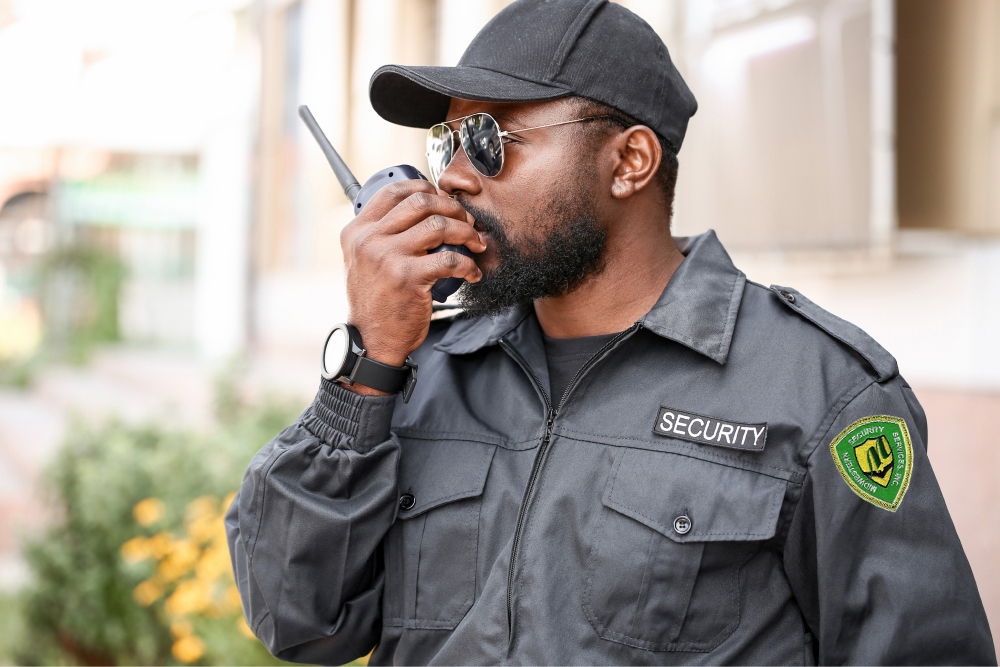 Midwestern Security Services is a leading private security outfit in New York State operating from the Bronx. We provide expert security solutions to an array of premier businesses throughout New York State. These companies benefit from our expertise in all security concerns which we carefully tailor to meet both organizational and individual needs. Since the protection of company property and personnel through effective deterrence is always our top priority, our clients can rest assured that the safety of their business is in safe and secure hands.
Among the many services we provide are uniformed security officers (armed and unarmed), plain clothes officers, fire safety and prevention, and corporate security.
Midwestern Security Services is a certified Minority Business Enterprise (MBE), and is fully licensed by the NYS Department of State, fully bonded and insured, and all our security guards have complete background checks.
9:00 AM - 5:00 PM
Monday-Friday
ALL SECURITY IS LOCAL...
AND NEW YORK STATE IS OUR NEIGHBORHOOD
When it comes to the city of New York and all five of its boroughs, the counties of Westchester and Rockland, Long Island and beyond, it all comes down to this one simple question: Who knows New York best? And the answer is—we do! At Midwestern Security Services, New York State is our neighborhood—all 57 counties, 1,530 cities and towns, and 1,185 special districts within it. However you slice it, New York State is our home.
At any given time, our men and women are hard at work somewhere in the state. That's an advantage we have over other security outfits because no one knows New York night and day better than Midwestern Security Services.
We're not only New York tough and New York strong; Midwestern Security is New York smart!
Security Professionals You Can Rely On
Because our security officers represent us, they put Midwestern's "best foot forward" to our clients, which is why we invest so much in their training and management support. Our security officers receive extensive in-house training, covering all aspects of security and safety. They also receive extensive onsite training to ensure they fully understand your company and any specific requirements it may have.
As your chosen security team, we strive to serve you with the same diligence, alertness, and vigilance of a hawk. Our solemn promise to our clients is to relentlessly live by this philosophy for as long as Midwestern Security Services exists.
For more information on how we can address your corporate or individual security needs, contact us at 917-239-8608.