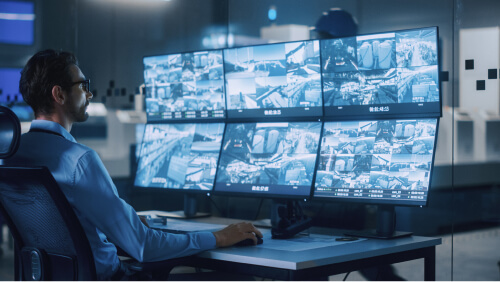 EXCELLENT MONITORING ABILITIES
Security personnel may be employed to monitor video surveillance, check credentials, check for contraband, or restrict access to an area. A security guard may have specific tasks such as watching for shoplifters, keeping an eye on the grounds after hours, and opening or closing a business for the day. These monitoring duties take a lot of security responsibility off the shoulders of the business owner and employees, allowing them to focus on their jobs.
At Midwestern Security, we're exceptionally equipped to offer customized security services to meet the needs of any organization. Our capabilities also include escort services that you can request for your visitors, service vendors, and senior executives.
Midwestern Security offers a comprehensive, state-of-the-art training program to its security personnel to ensure they're fully equipped with the skills to protect and serve our clients. Each of our uniformed security officers completes an intensive five-step training that includes…
Pre-assignment training
site-specific training
ongoing training
advanced training
personal training development
All security personnel have completed background investigations; we handle that so you don't have to.
Most Midwest Security sites are equipped with computerized Detex guard patrol system that monitors guard tours (provided by clients at their initiative). Reports are generated periodically for clients to view.
Midwestern Security Services also offers very specialized services for the benefit of clients upon request.
Our Executive Protection Services (EPS) program is dedicated to serving clients who require special security protection on a personal basis. We go the extra mile to formulate and perfect a unique security blanket for each of our clients. We deliver this unique brand of service by collaborating with a core group of current and retired law enforcement personnel, war veterans, and crisis-tested operatives who specialize in the safety of celebrities, company executives, diplomats and their families.
If you're interested in this type of service, please give us a call.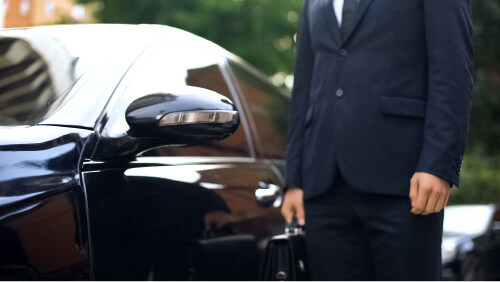 Security Guards / Security Patrol
Whether you own a popular venue, are planning an event, or are looking to safeguard your facility, our security patrol services are a great way to get the peace of mind you're after. If you need a security guard for a special event or for regular protection at your office you can trust our team.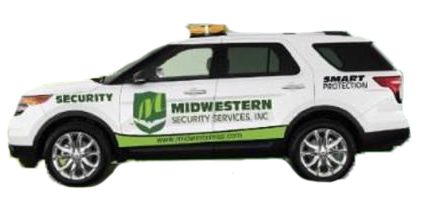 Certified and professionally trained guards
Licensed, bonded, and insured staff
Punctual and quick-responding time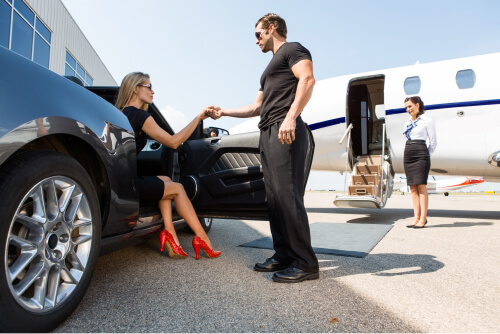 GREAT CUSTOMER SERVICE STRATEGIES
Guards may be able to direct people to find products and get to the right location in a business. Guards can be available as escorts for customers and employees to get to their cars after dark. Hiring personable and capable guards lets you communicate that your business is safe, secure, and customer-oriented.
Midwestern security guards can be armed or unarmed;
they'll present themselves as uniformed security officers.
The presence of a neatly dressed and an alert security guard at your business site is great way to deter crime. Thieves think twice about targeting a business that has uniformed guards present. Our guards are skilled and trained to look for suspicious activity. They have the ability to assess a situation and quickly react to security breaches. That in itself sends a message to potential criminals that you're serious about the security and safety of your business.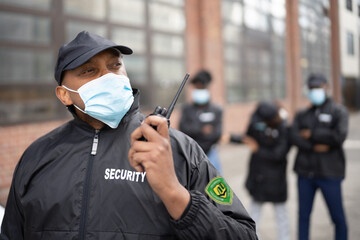 Access Control
Asset Protection
OSHA & Hazmat Guidelines
First Aid/CPR
Foot Patrols
Identification of Unsafe Circumstances
Equipment Monitoring
Construction Site Security
Keep your construction site secure during and after working hours.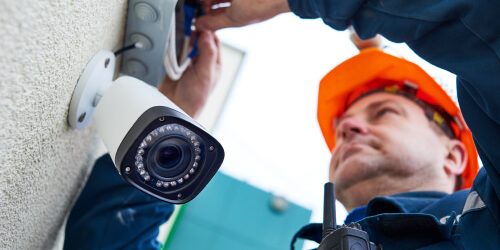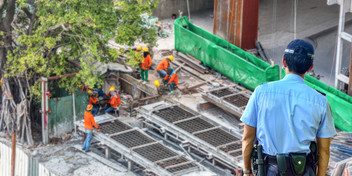 Monitoring Site Access
Authorizing Item/Equipment Removal
Deterring Theft
Unauthorized Access Prevention (Day or Night)
Fireguard Safety
Banking & Financial Institution Services
Enjoy complex security solutions for your financial institution that bring you the highest level of safety and peace of mind. Some examples include—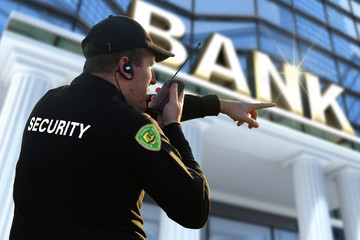 Concierge Services (Armed or Unarmed)
Access Control
Monitoring Security Electronics
Foot Patrol
Manufacturing and Industrial Services
Whether it's a multi-site, multi-state, or a small company, we understand the common issues that arise in your industry. Our experience enables us to handle manufacturing and industrial security concerns like: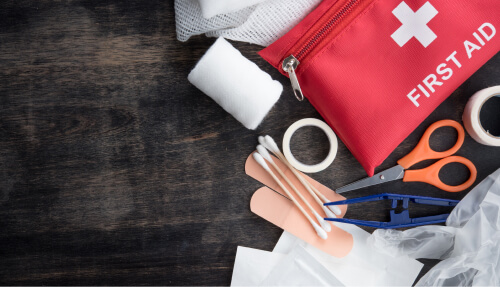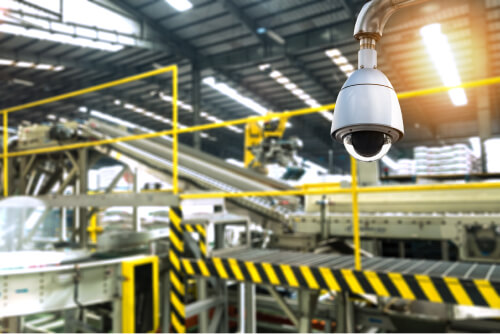 Access Control
Asset Protection
OSHA & Hazmat Guidelines
First Aid/CPR
Foot Patrols
Identification of Unsafe Circumstances
Equipment Monitoring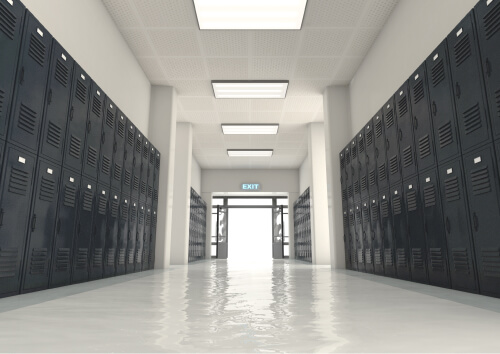 College and University campus Services
Since our inception, we've protected a variety of higher learning facilities—from large metropolitan campuses to small town colleges in rural communities. Our experience enables us to handle the primary security issues for universities of any size.
Shopping centers demand security officers with a wide range of skills, from having the sensitivity to deal with lost children to the ability to effectively address law enforcement incidents. We especially excel in the following areas: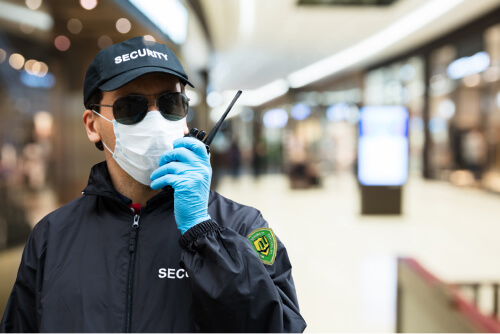 Customer Service
Concierge Services (Armed or Unarmed)
CPR/First Aid
Emergency Response Drills
Special Events Management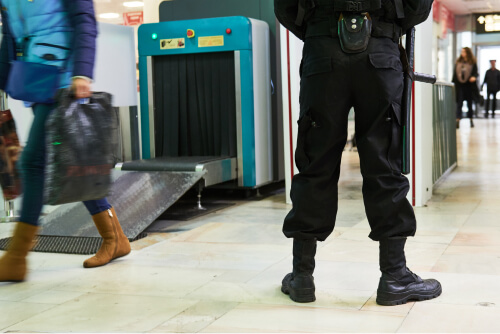 We're always providing 24/7 monitoring and support with updated technology.
hospitals & nursing home services
Midwestern Security staff receives site-specific training on ensuring patient safety at hospitals and nursing homes through vigorous enforcement of applicable visitor rules while maintaining utmost professionalism. Our guards couple close circuit monitoring with foot patrols of hallways/exits. Our guards work closely with both hospital and nursing home personnel to promote a conducive environment for patients and their relatives.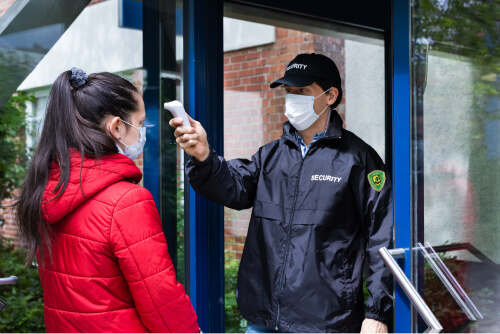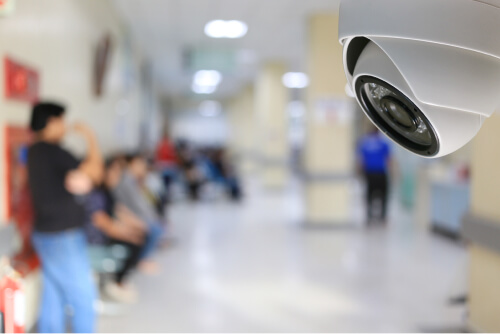 Certified and professionally trained guards
Punctuality and quick response time
We are looking for a few good men and women. Now HIRING!
Midwestern Security Services is an equal opportunity organization that takes pride in providing great services to our clients. Please complete the form below and someone from the organization will get back to you.